New Volkswagen E-Beetle Trademark Hints At The Return of an All-Electric Beetle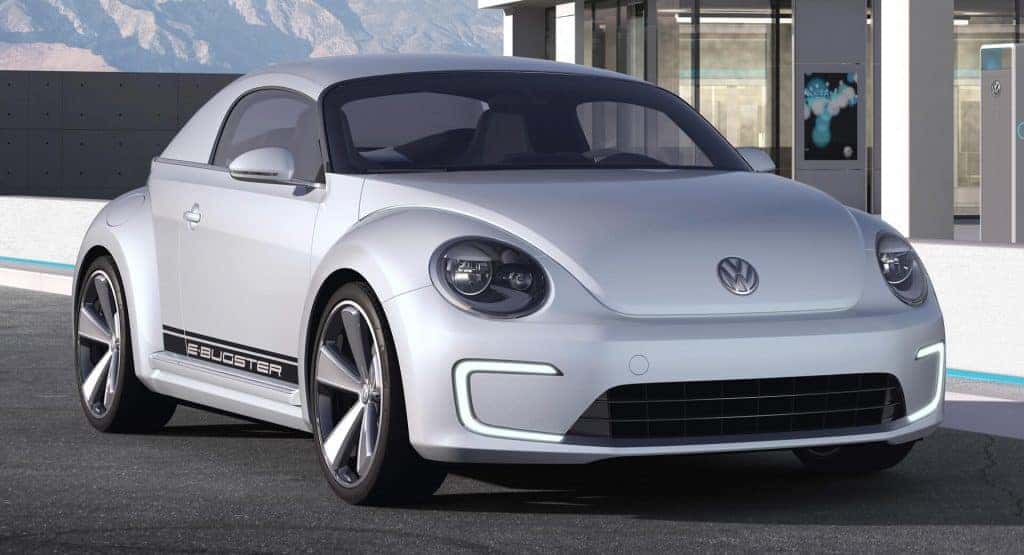 Photo credit: Volkswagen
Volkswagen continues to surprise the world with its newest lineups including a wide range of vehicles, both electric and combustion engines. The Volkswagen ID.Family has set the tone for the electric vehicle standard everywhere. The German automaker has manufactured an iconic vehicle in every segment over the years. Starting with the Golf R hatchback which is turbocharged to generate 315 horsepower to the Volkswagen Arteon, which has a top speed of 155 MPH while keeping its luxurious image. Volkswagen blends luxury with performance creating affordable vehicles since 1949, and now we have hinted at the return of the iconic Beetle with a major electric upgrade.
In 2019 Volkswagen made a crucial decision to end the long-serving Volkswagen Beetle with the last third-generation model rolling off the production line in Mexico. Volkswagen gave the Beetle a farewell with a final production unit coming in Denim Blue, the coupe was set to go on display at VW's museum in Puebla, Mexico. Many special editions were created for the Beetle including Barbie Beetle, Beetle Dune, and many more. The iconic Beetle sold more than 1.7 million units worldwide since it first debuted in 1988. The end of production of the Beetle made space at the plant for the rise of a crossover positioned under the Tiguan.
Now, fast forward to 2021 and we have a hint that the Beetle may come back with an electrified motor and join the ID.Family. We can hope it will be named the ID. Bug or ID. Beetle to bring the vehicle into the electric era to create memories for years to come. A new trademark filed by Volkswagen sent Beetle enthusiasts on a frenzy, starting to fantasize of what will power the electric Beetle and how it will work. The German automaker also filed trademarks for an "e-Golf Classic" which also indicates the Golf might be gearing towards an electric update also. Volkswagen has plans of converting 70% of all-new vehicles in Europe to be fully electric by 2030, and then start shifting all of its facilities around the world.
Volkswagen CEO Herbert Diess told the world not too long ago that the Beetle was dead forever, as in never coming back. Volkswagen fans everywhere felt the pain, but Diess hinted later that the vehicle could eventually become powered by batteries and built on Volkswagen's all-new MEB platform. Diess also classified the Beetle as the "People's Car" and said it was a concept the brand needed. We can only hope Volkswagen will give us a new Beetle, what the company has done is started the production of its long-awaited 2024 ID. Buzz. The groovy microbus will come with customizable seating patterns, available captains chairs, and an electric powertrain that can produce 300 horsepower and pack a range of up to 340 miles on just one charge. Ready to become part of the electric era?
Drive New Volkswagen With Our Help At Southern Volkswagen
At Southern Volkswagen, we're more than excited to help our customers and we have the right staff to make it happen. Searching for a new option to buy or lease? Take a look at our new vehicle inventory or our quality pre-owned vehicles. We can help sell your current vehicle or bring it back to life like new with an online appointment to our service center. Allow our professional techs to get started on all repairs or maintenance work.
We're here to help with any financial help, needs or suggestions to help make paying for a vehicle easier. Reach out to us and see what we can do for you today at Southern Volkswagen.