Volkswagen Confirms The 2024 ID.Buzz Sale Date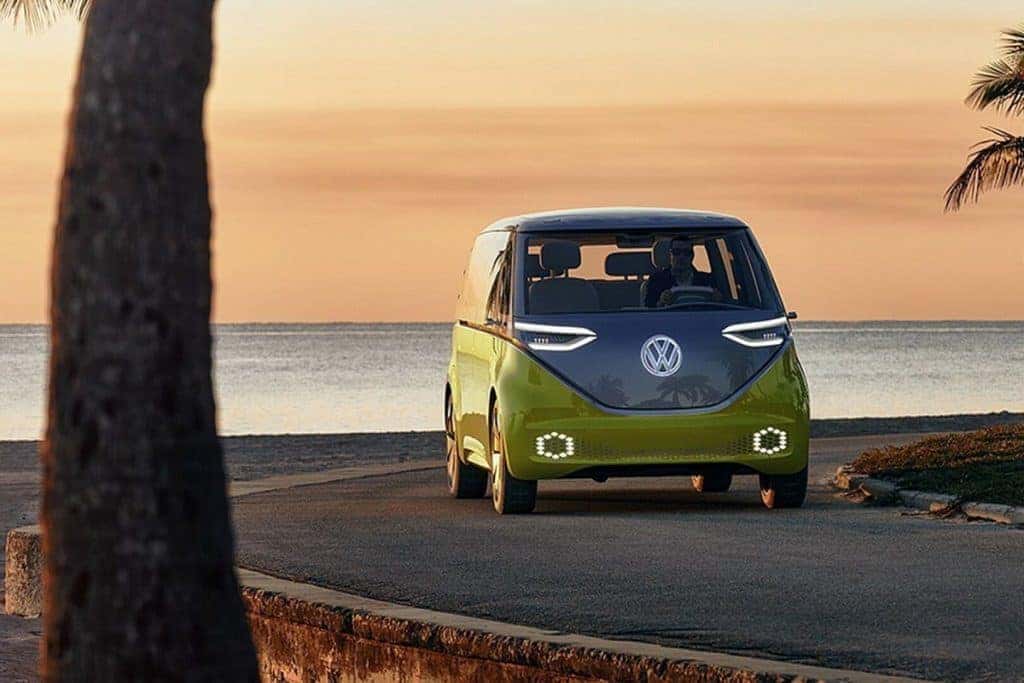 The highly anticipated 2024 Volkswagen ID.Buzz will finally make its approach towards the United States markets at the beginning of 2023. The "love bus" initially debuted in 1950, now marks its 70th anniversary both as an icon and a method of transportation by altering the way the world viewed cars. The highly anticipated fully-electric microbus is the retro-style van of the next generation, offering the most current innovative technology and top-of-the-line features. Volkswagen is committed to its electric lineup and the main goal of lowering carbon emissions and becoming CO2-neutral by 2050. Let's take a look at what details have been announced for the all-new 2024 Volkswagen ID.Buzz Microbus.
2024 ID.Buzz Microbus Charging
When it comes to switching to an electric vehicle Volkswagen proceeds to lead all automakers in helping understand how charging the vehicle works and how it will make it easier to plan future rides. Volkswagen offers two various choices when it comes to battery options for the 2024 ID.Buzz, the first is a 48 kWh battery that will deliver 200 miles of range and come standard on all entry-level trims. For customers looking to upgrade to a battery that's packing more juice is an available 110 kWh that increases the range to an extraordinary 340 miles range. The range adding a whole new perspective for buyers looking for the perfect van for traveling or to create countless memories. While Volkswagen is set to deliver more details in the upcoming months, leaving anticipating buyers will have to hold out a bit longer.
The All-New ID.Buzz Microbus
The 2024 Volkswagen ID.Buzz will begin production in Volkswagen Group's plant in Hanover, Germany. The fully battery-powered microbus measuring almost five meters long comes with three rows and various different placement settings. The three rows are adjustable to be laid down completely to create a rest area, spun to face each other including the front seat, or completely removed to allow buyers to enjoy the extra cargo space. The top-tier all-electric powertrain will produce up to 300 horsepower while the entry-level will generate about 200 horsepower. The Microbus will include a Volkswagen Modular Electric Drive (MEB) platform that will sit underneath the floor opening space for buyers to add additional accessories. Interested in driving a Volkswagen?
Drive New Volkswagen With Our Help At Southern Volkswagen
Are you excited about getting a new car? So are we! At Southern Volkswagen, we're more than excited to help our customers, we're thrilled. Looking for a new option to buy or lease? Take a look at our new vehicle inventory or our quality pre-owned vehicles. We can help sell your current vehicle or bring it back to life like new with an online appointment at our service center. Allow our professional techs to get started on all repairs or maintenance work.
Looking for options with any financial help, needs, or suggestions to help make paying for a vehicle easier? Apply for Auto financing. Stop by today and see what we can do for you at Southern Volkswagen right now.