Volkswagen ID.5 Launches Pre-sales in Europe While its Arrival in The United States is Still Unknown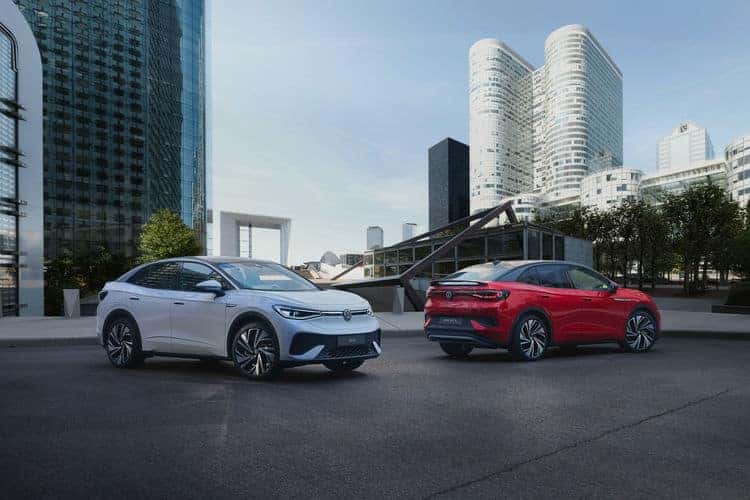 Photo credit: Volkswagen
The all-new 2022 Volkswagen ID.5 is now available for order in Europe, providing buyers with a sleeker electric crossover. While it is unknown if it will reach the United States, Volkswagen fans patiently wait in hope that it does. The elegant all-electric SUV will provide the latest in Volkswagen technology including Over-the-air updates. Over-the-air updates provide buyers with the capability to update their vehicles without having to go by any dealership, keeping the vehicle with the latest upgrades the automaker has to offer. Let's take a look at all the features that come with the 2022 ID.5.
The ID.5 carries a large 77 kWh battery capable of storing enough energy to deliver long ranges. Centrally located underneath the passenger compartment ensures a low center of gravity and balanced distribution of the axle load. Enabling the ID.5 to achieve its 325-mile range. The 2022 ID.5 will be capable of charging up to 60 miles range in as fast as 6 minutes at DC charging stations. Although the ID.5 is branded as a coupe, it's not too much smaller than the 2021 ID.4 SUV, keeping the same type of sleek look.      
On the performance end of the ID.5 and sporty ID.5 GTX buyers will have the option of a single electric motor or dual motors. The single rear-motor will generate 174 horsepower, while the dual-motor can pump out 295 horsepower. Coming equipped with IQ.Light LED Matrix headlights, the ID,.6 intelligently controls the high beams. The light strip that tapers towards the Volkswagen logo has been combined with three powerful illuminated honeycomb elements on both the driver and passenger sides. The SUV coupe conveys an athletic character while stationary. Ready to join the Volkswagen family? 
Come To Southern Volkswagen To Test-Drive A New Volkswagen Today!
Are you excited about getting a new car? So are we! At Southern Volkswagen, we're more than excited to help our customers, we're thrilled. Looking for a new option to buy or lease? Take a look at our new vehicle inventory or our quality pre-owned vehicles. We can help sell your current vehicle or bring it back to life like new with an online appointment at our service center. Allow our professional techs to get started on all repairs or maintenance work. 
Looking for options with any financial help, needs, or suggestions to help make paying for a vehicle easier? Apply for Auto financing. Stop by today and see what we can do for you at Southern Volkswagen right now.