The New ID.5 Will Start Production in 2021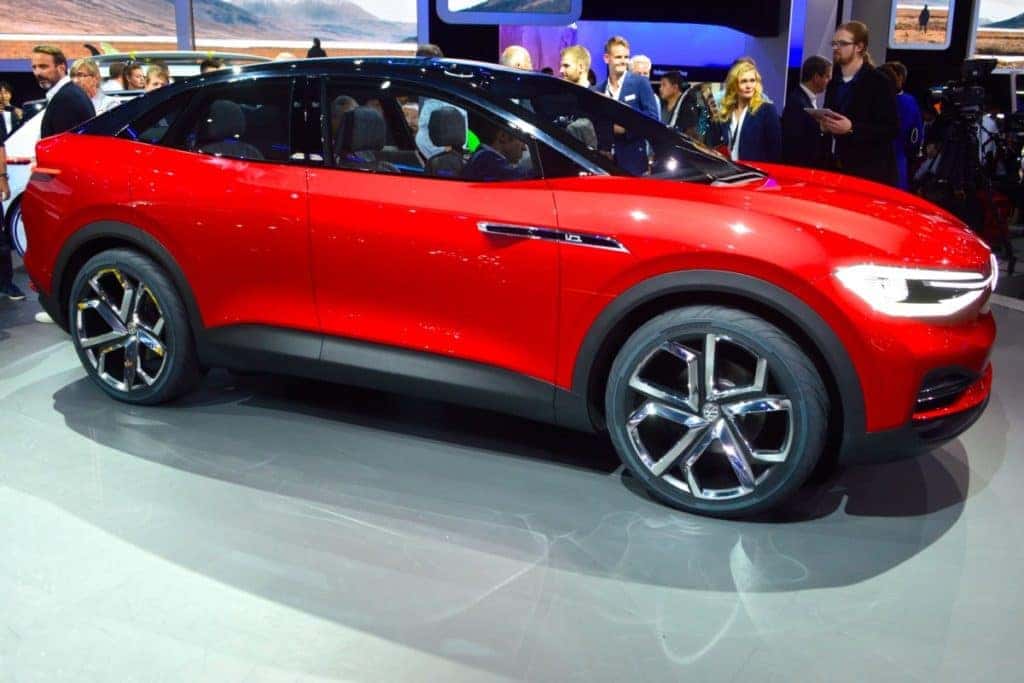 Photo credit: Volkswagen
Volkswagen has confirmed that its next electric vehicle will be the ID.5, starting production in Zwickau, Germany in the second half of 2021. Expected to be a sleeker version of the ID.4 compact SUV, the ID.5 will be a coupe version with more of a sloped-back four-door look. Built on Volkswagen's multi-use Modular Electric Drive matrix platform used by both the ID.3 and the ID.4.The ID.5 has already started a pilot production as the automaker confirmed in a recent tweet, leaving enthusiasts on the edge of their seats. Volkswagen is focusing on their ID family gearing towards a future that can reduce carbon emissions, focused on their electrification effort in Europe potential buyers are not sure if it will make it to North America. In total, six MEB-based models will be produced and three slots have been filled already. Let's take a look at those models.
Look Into the 2021 Volkswagen ID.3
The Volkswagen ID.3 is a compact hatchback that is a combination of intelligence, innovation, and sustainability. A new design that allows the Modular Electric Drive matrix in a vehicle length of just 4.26 meters. Offering plenty of space in the vehicle interior and coming with a motor mounted just ahead of the rear axle paired with a single-speed transmission. Volkswagen has two versions, one that generates 201 horsepower and 229 pound-feet of torque, a downgraded version that produces 143 horsepower. A 58 kWh battery comes standard with the ID.3, a 77 kWh battery is optional, of course, the larger battery will be able to offer more range. The official range that has been set with the smaller battery is 264 miles, and the larger battery would have 341 miles of range. Going from 0-6- in about 7.2 seconds, topping out at a speed of 120mph the ID.3 maneuvers quickly and effortlessly. A small hatchback that is fun to drive for both the driver and the planet. 
More On the 2021 Volkswagen ID.4
The ID.4 is Volkswagen's first fully-electric SUV, being the second model to be built on the Modular Electric Drive matrix. With the ability to produce 302 horsepower with 228 pound-feet, with a towing capacity of 2,7000 pounds. Equipped with an 82 kWh battery pack that juices up the SUV to a range of 250 miles in between charges, giving more than enough range for adventures with the family. The battery can be charged at home conveniently through both 120 volt and 240-volt household connections, with the option of using a DC fast charger that can charge the vehicle up to 80% battery life in just 30 minutes. The ID.4 is offered in three different trim levels, base, Pro, and 1st Edition. While all-wheel-drive models will eventually join the ID.4 lineup, the single-motor rear-wheel-drive models will be the first to launch. Let us help you today!            
Come To Southern Volkswagen To Test-Drive New Volkswagen Today!
We're all about helping our customers enjoy their shopping experience at Southern Volkswagen. We have a friendly and passionate sales team that will make your buying, leasing or selling needs easy for any of our new vehicle inventory. We're here to help with any financial help, needs, or suggestions to help make paying for a vehicle easier. Apply for Auto financing with our assistance right now. Stop by today and see what we can do for you right now at Southern Chrysler Jeep – Greenbrier.
Don't forget we have a trained service team that can help with an online appointment to get started on all maintenance work and repairs. We look forward to helping you at Southern Volkswagen.