Volkswagen Shows Off Its ID.AERO Concept Vehicle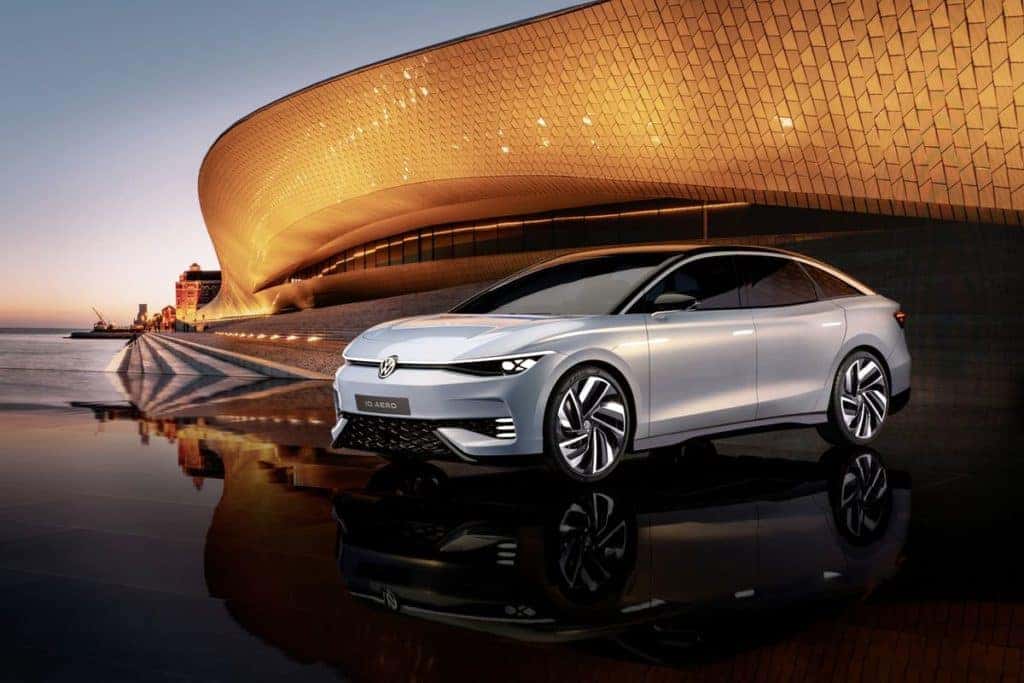 Photo credit: Volkswagen 
Volkswagen has revealed a fully-electric concept vehicle that will hopefully join the ID. Family soon. The fully-electric sedan is set to join the mid-size segment and maximize range. The automaker mainly focused on pure aerodynamics. The stylish sedan will measure almost five meters long, allowing it to fit a larger battery which will extend its maximum range up to 600 miles. Volkswagen has committed to its ACCELERATE strategy to drive electrification into the future, as it has with the iconic ID.4 which debuted back in 2021.
"With the ID. AERO show car, we are revealing a preview of the next member of the ID. family. A car with an emotional and at the same time extremely aerodynamic design, a range of over 600 miles, an extraordinary amount of space and a premium interior," says Ralf Brandstätter, Chief Executive Officer of Volkswagen Passenger Cars. "With our ACCELERATE strategy, we are intensively driving forward the electrification of our model range. Following the ID.4, this model will be our next global car for Europe, China and the US. 
While many Volkswagen fans wish it was a vehicle rolling off the assembly line, the automaker has made it clear that it's a concept vehicle for now. The aerodynamic ID.AERO was designed with a coupe-style rear that achieves excellent drag. The ID.AERO concept vehicle was presented in a Polar Light Blue Metallic paint job that emphasized its sharp curves and sleek figure. The sporty sedan was equipped with 22-inch two-tone wheels that were designed in a turbine style. The classic Volkswagen handles are replaced with illuminated touch surfaces and elegant lines that make the electric sedan appear flatter with a more dynamic look. 
The ID.AERO will use Volkswagen's modular electric drive matrix (MEB), which permits a longer wheelbase, short overhangs, and extends a spacious vehicle interior. The ID.AERO is a great example of Volkswagen's MEB architecture. The MEB can be adapted to be used for many different vehicles, from the 2023 Volkswagen ID.Buzz to the compact crossovers in the ID. Family. The MEB also takes advantage of long ranges and maximum digital connectivity with over-the-air updates. Over-the-air updates allow a Volkswagen vehicle to update without having to take a trip to the dealership. Any upgrades from an infotainment issue to a performance upgrade. Volkswagen sets a new standard for a vehicle across the world.
Drive New Volkswagen With Our Help At Southern Volkswagen
At Southern Volkswagen, we're more than excited to help our customers and we have the right staff to make it happen. Searching for a new option to buy or lease? Take a look at our new vehicle inventory or our quality pre-owned vehicles. We can help sell your current vehicle or bring it back to life like new with an online appointment to our service center. Allow our professional techs to get started on all repairs or maintenance work.
We're here to help with any financial help, needs or suggestions to help make paying for a vehicle easier. Reach out to us and see what we can do for you today at Southern Volkswagen.