Volkswagen of America To Invest $20 Million Into EV Readiness Program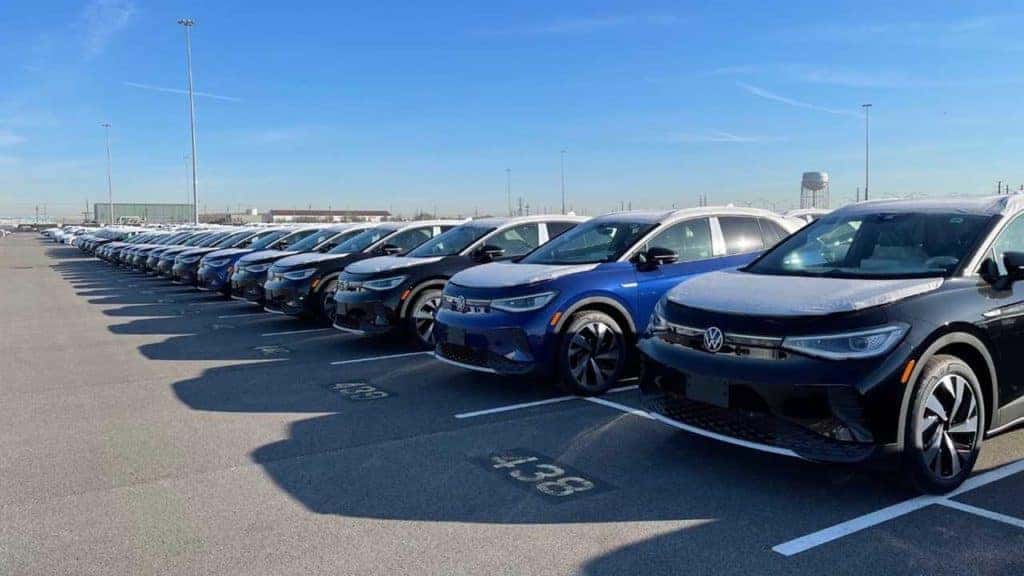 Photo credit: Volkswagen
Volkswagen of America is about to invest $20 Million in a 50-state electric vehicle dealer readiness program. The program will help electric vehicle centers, certain digital tools, charging infrastructure, and technician training. Volkswagen has been releasing new members of its electric vehicle lineup with its ID.Family. The latest release is the 2021 ID.4  fully-electric SUV, capable of traveling up to 260 miles range in between charges. Volkswagen of America is preparing for the rise in electric vehicle sales for this upcoming year.  
"It's the consumer who will lead America's electric vehicle revolution", said Scott Keogh, President and CEO of Volkswagen Group of America, Inc. "And it's our dealership partners who bring their communities into electric vehicles, providing unmatched service and expertise. We're dedicated to fully supporting them in this journey. With nine out of ten Volkswagen ID.4 buyers identifying as first-time EV buyers, I've never been more confident that the electric future is driven by Volkswagen." 
The latest arrival to the ID.Family has been the 2021 ID.4  and it has met all expectations. The sleek sporty SUV is fully electric coming in either rear-wheel drive or all-wheel drive. Of course, the ID.4 includes all of Volkswagen's latest safety features and performance upgrades. The electric motor generates 295 horsepower and 339 lb-ft of torque. The ID.4 stands as a template for the beginning of the electric era that is arriving quicker than anticipated.
Another addition that will soon be arriving to join the ID.Family is the 2024 ID. Buzz Microbus that will bring the groovy 80's into the 20th century. The ID. Buzz will measure over five feet long, and come with maneuverable chairs so buyers can enjoy any adventure. Meaning the ID.Buzz can be configured in many different ways to meet buyer's needs. The return of the microbus that has made countless memories for families across the world is one of Volkswagen's highly anticipated vehicles. The 2024 ID. Buzz features an electric motor that produces 369 horsepower, curious on finding out more about the ID. Buzz?
Drive New Volkswagen With Our Help At Southern Volkswagen
At Southern Volkswagen, we're more than excited to help our customers and we have the right staff to make it happen. Searching for a new option to buy or lease? Take a look at our new vehicle inventory or our quality pre-owned vehicles. We can help sell your current vehicle or bring it back to life like new with an online appointment to our service center. Allow our professional techs to get started on all repairs or maintenance work.
We're here to help with any financial help, needs or suggestions to help make paying for a vehicle easier. Reach out to us and see what we can do for you today at Southern Volkswagen.