2022 Volkswagen Golf Takes Voice Control To The Next Level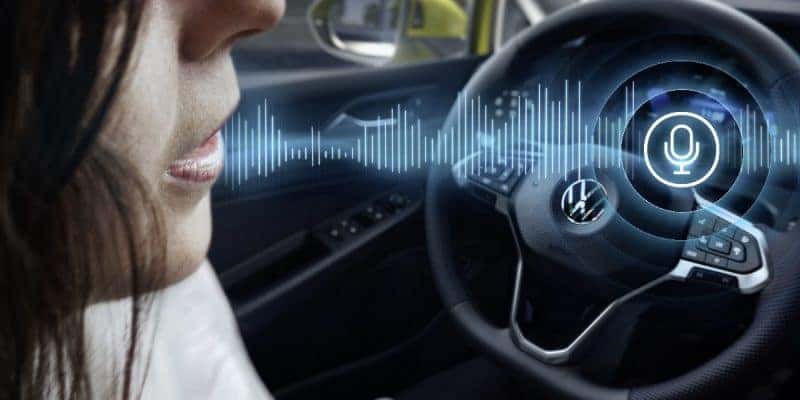 Photo credit: Volkswagen
Volkswagen takes voice control to the next level with the all-new 2022 Golf. The Golf model has been known for its quick and powerful performance, and it's only getting better. Volkswagen has made a major upgrade to the 2022 Golfs infotainment system and voice command center with new software. The new software introduces programs with fewer system interfaces, meaning drivers can find everything they need in one spot. Additionally, the automaker gives the 2022 Golf models intelligent functions that connect drivers directly to useful information such as news or weather reports in real-time.
The all-new voice control has been one of the most impressive upgraded features in the 2022 Golf. Voice control suggestions and responses come from two different sources of the vehicle's hard drive. The first source is the Volkswagen Cloud and the second is the information stored offline in the vehicle. That means whether the vehicle is online or offline the vehicle still maintains voice control four times faster than before. Drivers and passengers can now control the improved touchscreen to control the entertainment system, navigation. telephone, and climate control.
Volkswagen has already introduced its Over-the-air updates for the highly popular ID.Family. over-the-air updates allow vehicles to update without any need to go stop by a service center. The 2022 Golf will offer a voluntary service measure for buyers once updates are available to the software next year. The Volkswagen ACCELERATE strategy has been created to seek customer needs beginning at the early development phase. Let's check out the performance end of the all-new 2022 Golf.
The 2022 Golf GTI comes with a turbocharged 2.0-liter four-cylinder engine under the hood that is capable of producing 241 horsepower and 273 lb-ft of torque. Receiving an increase of 13 hp and 15 lb-ft versus its predecessor. The 2022 Golf GTII trims continue with front-wheel drive with a standard six-speed manual transmission or an optional seven-speed dual-clutch automatic. When tested the Golf GTI goes from 0-60 in 5.1 seconds, the hatchbacks electronically controlled limited-slip differential makes a huge difference. Interested in finding out more about the 2022 Volkswagen Golf models?
Drive New Volkswagen With Our Help At Southern Volkswagen
At Southern Volkswagen, we're more than excited to help our customers and we have the right staff to make it happen. Searching for a new option to buy or lease? Take a look at our new vehicle inventory or our quality pre-owned vehicles. We can help sell your current vehicle or bring it back to life like new with an online appointment to our service center. Allow our professional techs to get started on all repairs or maintenance work.
We're here to help with any financial help, needs or suggestions to help make paying for a vehicle easier. Reach out to us and see what we can do for you today at Southern Volkswagen.