The All-New 2022 Volkswagen Jetta Receives Better Fuel Efficiency And Low Price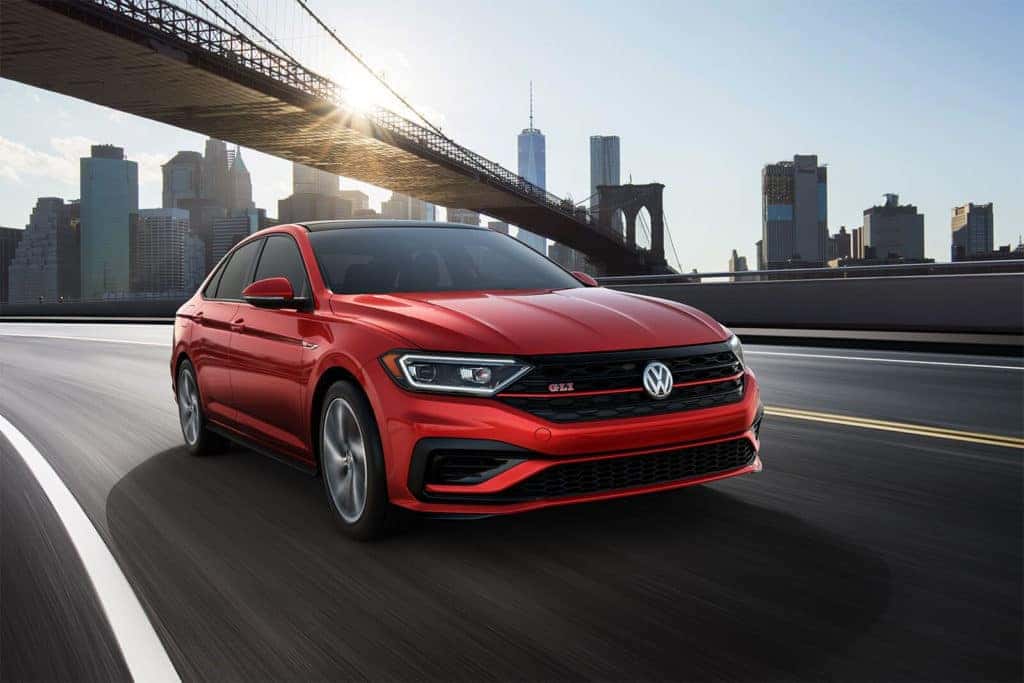 Photo credit: Volkswagen
Volkswagen's 2022 Jetta is set to have an all-new high level of fuel efficiency with the new engine update. The 2022 Jetta is a compact sedan that offers a spacious cabin paired with Volkswagen's newest safety features. The Jetta has served as Volkswagen's perfect starter vehicle due to its fuel efficiency and affordable price range. Although the automaker is gearing towards building its fully electric lineup the ID.Family, it plans to start making its classic vehicles into some type of hybrid. Keeping the goal of going fully electric and ending the era of carbon emissions.
The 2022 Volkswagen Jetta not only comes in at a super low price, it also brings some thrilling power in the compact sedan segment. The 2022 Jetta carries a turbocharged four-cylinder engine paired with the option of a six-speed transmission or an eight-speed automatic. The compact sedan is capable of going 0-60 in 7.7 seconds, giving it enough juice for buyers. Darting that fast due to its 228 horsepower and 184 lb-ft of torque that is separating it from the competition. Now, Volkswagen is the only automaker to offer that type of performance at that low of a price.
Intending on manufacturing a vehicle that could make the perfect starter vehicle, while maintaining a high fuel efficiency to keep the cost low for our first-time drivers. The 2022 Jetta is rated at 34 mpg city and 43 mpg highway. The vehicle doesn't only serve as a great starter vehicle, it serves as an economic vehicle during these hard times while maintaining a sporty luxurious design that Volkswagen has created. The 2022 Jetta holds updated seats, different upholstery choices, and a new standard digital gauge cluster. Let's get into what safety features will come standard in the 2022 Jetta.
Safety is a number one priority for all buyers, and Volkswagen wants its customers to know they can count on the best safety features available. The 2022 Jetta will feature the following available safety features, Forward Collision Warning, Autonomous Emergency Braking with Pedestrian Detection, Active Blind Spot Monitor, Rear Traffic Alert, Adaptive Cruise Control, Lane Keeping System, Travel Assist, and Emergency Assist. The 2022 Jetta does a great job of keeping drivers away from any distractions and allowing them to maintain focus on the road ahead. Interested in learning more about the 2022 Volkswagen Jetta?
Come To Southern Volkswagen To Test-Drive A New Volkswagen Vehicle Today!
We're all about helping our customers enjoy shopping experience at Southern Volkswagen. We have a friendly and passionate sales team that will make your buying, leasing or selling needs easy for any of our new vehicle inventory. We're here to help with any financial help, needs or suggestions to help make paying for a vehicle easier. Apply for Auto financing with our assistance right now. Stop by today and see what we can do for you right now at Southern Volkswagen.
Don't forget we have a trained service team that can help with an online appointment to get started on all maintenance work and repairs. We look forward to helping you at Southern Volkswagen.