What buyers Can Expect From The 2021 Volkswagen Golf GTI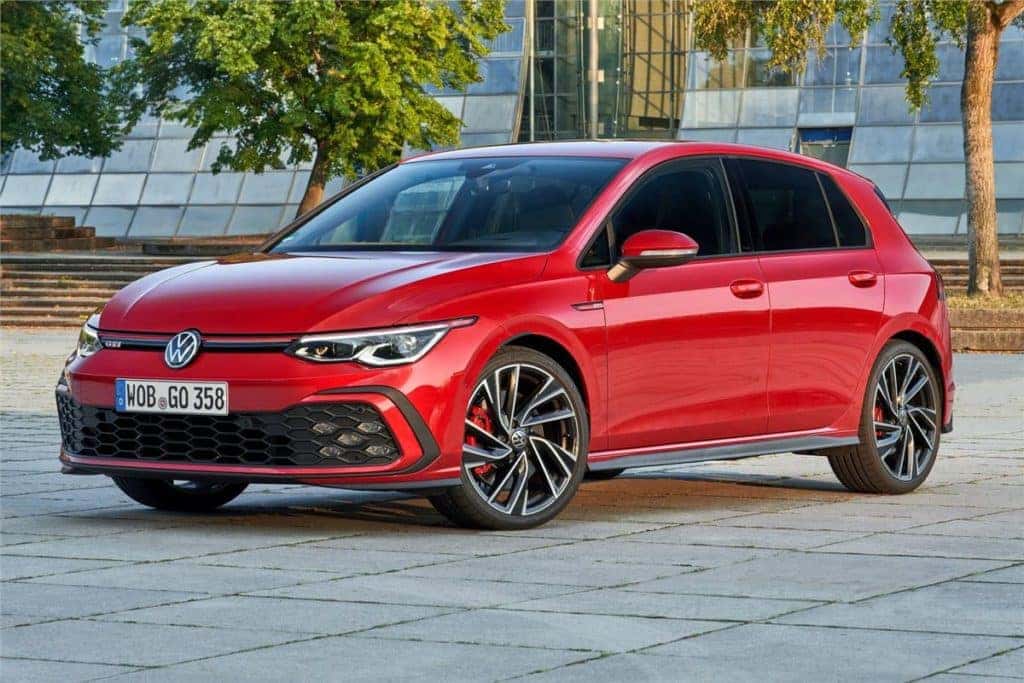 Photo credit: Volkswagen
The 2022 Volkswagen Golf GTI is set to begin an all-new generation of hatchbacks. The 2022 Golf GTI has an MSRP of $30,000 (Plus destination fee) and is a combination of a sporty design with top-tier performance all wrapped in one package. Delivering a powerful turbocharged acceleration and an Autobahn-tuned sport suspension lets buyers experience a high-performance drive with the step of the pedal. Unfortunately, the German automaker will stop selling the base level Golfs in the United States. An all-new revamped design keeps the iconic GTI look, plus new sought-after features now available. Let's take a look at what we can expect from the 2022 Volkswagen Golf GTI.
What Powers The 2022 Golf GTI
The 2022 Golf GTI is powered by a turbocharged 2.0-liter four-cylinder that produces 241 horsepower resulting in an increase of 13 from the previous model, and 273 lb-ft of torque. The power is routed to the front wheels of the 2022 GTI giving buyers the options of both manual transmission or an optional seven-speed dual-clutch automatic transmission. A selection of drive modes will be available in both powertrain options including, Comfort, Eco, Sport, and customizable individual settings. These drive modes will affect the GTI's dampers switching from firmer to softer motions helping to create superior handling. While we wait for Volkswagen to release more details, enthusiasts should expect the same exhilarating drive. 
What to Expect From THe 2022 Golf GTI
The 2022 Golf GTI receives a fresh exterior with sleek LED headlights and a wide-open lower grille with foglights integrated into the mesh. The interior received a complete makeover with dual digital displays that now come standard accompanied by a totally redesigned dashboard. A 10.2-inch gauge cluster and 10.0-inch touchscreen display media, settings, and vehicle information in plain sights for drivers to access. The GTI comes equipped with its classic three-spoke steering wheel coming with red stitching and touch-sensitive controls. The upper and lower dash carries a set of slim air vents with automatic climate control and heated seats that now come standard on all GTI trims. Ready to jump into a brand new 2022 Golf GTI?        
Drive New Volkswagen With Our Help At Southern Volkswagen
Are you excited about getting a new car? So are we! At Southern Volkswagen, we're more than excited to help our customers, we're thrilled. Looking for a new option to buy or lease? Take a look at our new vehicle inventory or our quality pre-owned vehicles. We can help sell your current vehicle or bring it back to life like new with an online appointment at our service center. Allow our professional techs to get started on all repairs or maintenance work.
 Looking for options with any financial help, needs, or suggestions to help make paying for a vehicle easier? Apply for Auto financing. Stop by today and see what we can do for you at Southern Volkswagen right now.