Volkswagen's ID. Life May Be The Affordable EV The Electric Vehicle Market Needs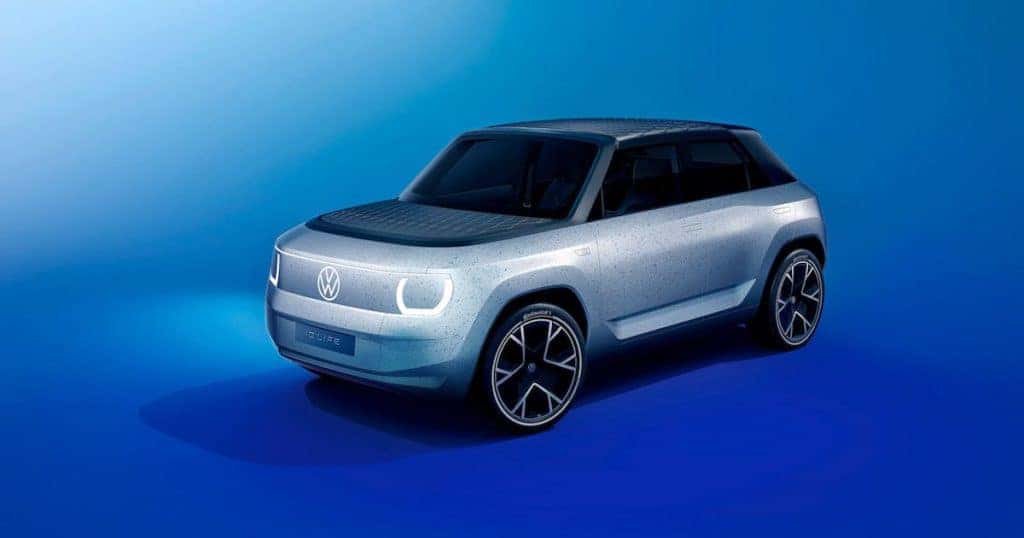 Photo credit: Volkswagen
The Volkswagen Group has introduced its newest compact crossover concept car, demonstrating how the German automaker is speeding up its electric transformation. Launching their ID.Family to share the newest technology and performance of all-electric vehicles in its lineup. These vehicles use a battery to send power to the electric motor for top-of-the-line performance and range free of carbon emissions. The ID. Life will symbolize sustainability, digital technology, timeless design and an all-new innovative interior. Volkswagen presented the new compact crossover concept at the International Motor Show IAA MOBILITY 2021 in Munich.   
The automaker has set out to manufacture a vehicle for first-time buyers to feel comfortable and safe while driving, the ID. Life will offer an electric option at an affordable price for a much needed electric segment. The ID. Life is estimated to cost about $24,000 (Plus destination fee), on top of a low-cost VW's designers have made the vehicle using several different recycled and renewable materials. The concept vehicle is focused on user needs and provides a glimpse of what the future will look like. Volkswagen has announced that it will be expanding with a new electric model in the small car segment from 2025 onwards. The ID. Life is set to fill that void for the German automaker, introducing a completely customizable interior for different types of enjoyment.    
"The ID. LIFE is our vision of next-generation fully electric urban mobility. The concept car provides a preview of an ID. model in the small car segment that we will be launching in 2025, priced at around 20,000 euros. This means we are making electric mobility accessible to even more people", says Ralf Brandstätter, CEO of the Volkswagen brand. "In creating the ID. LIFE, we have consistently focused on the needs of younger customers. We believe that, even more so than today, the car of the future will be about lifestyle and personal expression. The customer of tomorrow won't simply want to get from A to B; they will be much more interested in the experiences that a car can offer. The ID. LIFE is our answer to this."
The ID. Life will feature a Multifunctional interior including a digital experience that can be converted into a cinema or a gaming lounge in no time. The ID. Life is powered by a 231 horsepower electric motor that pushes power through the front tires. The entry vehicle will carry a 57.0 kWh battery pack with an estimated range of 249 miles per charge. The ID. Life accelerates from 0- 60 in 6.9 seconds. Volkswagen will also offer a higher voltage battery pack which has not been announced yet, but with advancements from now till 2025 that battery pack may be much bigger than anything available today. 
"The ID. LIFE proves once again how uniquely flexible the MEB is. The platform is suitable for vehicles of all types, from small cars to vans," says Thomas Ulbrich, member of the Volkswagen Brand Board of Management for Development. "It's the most scalable electrical architecture in the industry. We're just beginning to tap into the potential of MEB. Performance, charging capacity, and range will continue to improve with each new model and software update."
Inside the ID. Life buyers will find a video game console and projector that comes with the vehicle, as well as a projection screen that extends from the dash panel when required. Other devices can be connected as well so that buyers can enjoy the many unique seating designs. The main idea behind the vehicle is to become a companion for all different situations and lifestyles. For example, the front seat bench can be completely folded down, as well as the rear seat bench. Enabling different possibilities from cinema seating, to a bed measuring around two meters in length, and a cargo version that maximises luggage volume. Interested in joining the Volkswagen movement for a cleaner future?
Come To Southern Volkswagen To Test-Drive A New Volkswagen Today!
Are you excited about getting a new car? So are we! At Southern Volkswagen, we're more than excited to help our customers, we're thrilled. Looking for a new option to buy or lease? Take a look at our new vehicle inventory or our quality pre-owned vehicles. We can help sell your current vehicle or bring it back to life like new with an online appointment at our service center. Allow our professional techs to get started on all repairs or maintenance work. 
Looking for options with any financial help, needs, or suggestions to help make paying for a vehicle easier? Apply for Auto financing. Stop by today and see what we can do for you at Southern Volkswagen right now.