Volkswagen's Electric Future Shining Bright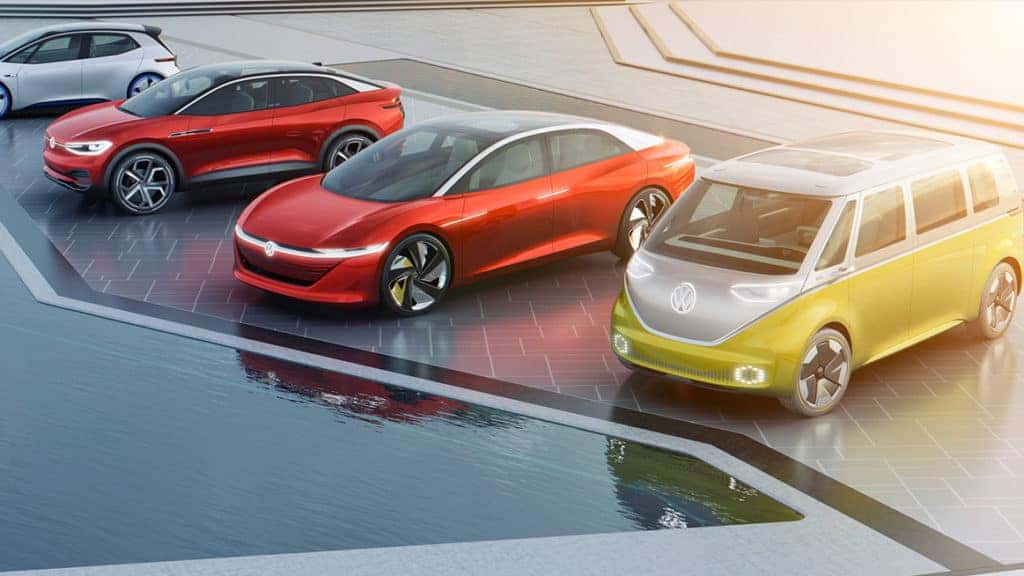 Photo credit: Volkswagen
Volkswagen is gearing its focus on its electric models. The I.D. family is highly anticipated by enthusiasts, with the ID.4 due to arrive in the U.S. imminently. A compact crossover that will have the same MSRP as an Atlas, making it within reach for buyers who want to move forward into an electric future. VW has always believed that access to mobility can change a driver's life for the better. That's why they developed the ID.4, an electric SUV that's functional, and fun to drive. Wouldn't some of our readers like to convert to EV and save on gasoline? 
What To Expect From The I.D Family 
The entirely new generation of fully electric vehicles was launched at the start of 2020, now due to the events and circumstances of this past year, VW has not lost course in developing the ID family. These cars are based on the new Modular electric drive matrix (MEB), The architecture of the MEB will fundamentally change electric vehicles and vehicles in general. The Modular Electric Toolkit was designed solely for electric vehicles. This leads to fundamental changes in body design, interior design, and the powertrain characteristics of electric Volkswagen vehicles. Each of the new I.D models has a range comparable with the current gasoline models. The ID.4 already taking reservations by storm offering its 2021 ID.4 1st Edition with a starting MSRP of $43,995 (Plus destination fee) to include one of a kind 1st Edition badging & white interior accents. Also a Black painted roof, 20 Inch alloy wheels, and premium LED projector headlights with AFS and illuminated grille. While availability last on the 1st editions, VW also offers the 2021 ID.4 Pro starting at $39,995 MSRP (Plus destination fee), including I.Q DRIVE, advanced driver assistance technologies, Discover Pro navigation with a 10-inch display, and Wireless charging for compatible devices.
What Comes Next For Volkswagen?
The next step for VW following the ID.4, will be a more fashionable crossover coupe variation ID.5, VW has hinted at a potential ID.6 a midsize sedan inspired by VW's ID Vizzion concept which should go on sale by 2023. Focusing on aerodynamics, meaning range won't be an issue. VW reportedly believes the shape of the car will have a WLTP range target of 435 miles. The ID>6 can be expected to pack about 402 horsepower in top all-wheel-drive trim and accelerate from 0-60 MPH in 5.6 seconds; That's impressive!
The ID. 6 will have a similar interior space to the VW's full-size Phaeton sedan whose production took a halt. Volkswagen has also revealed the I.D. Buzz, Volkswagen's van of the next generation. Almost 5 meters long, transferring the feeling of freedom given by the legendary Microbus to the next era. Due to be launched in 2022 owners can anticipate a fresh look at the I.D Buzz. Interested in finding out more about how to Charge an electric Volkswagen?                 
Come Find the VW That You've Always Wanted
We're all about helping our customers enjoy their shopping experience here at Southern Volkswagen. We have a friendly and passionate sales team that will make your buying, leasing or selling needs easy for any of our new vehicle inventory. We're happy to be your dealership home. Considering a used vehicle? We have a whole bunch for others to choose from.