Volkswagen Updates The 2023 ID.4 Software Enhancing The User Experience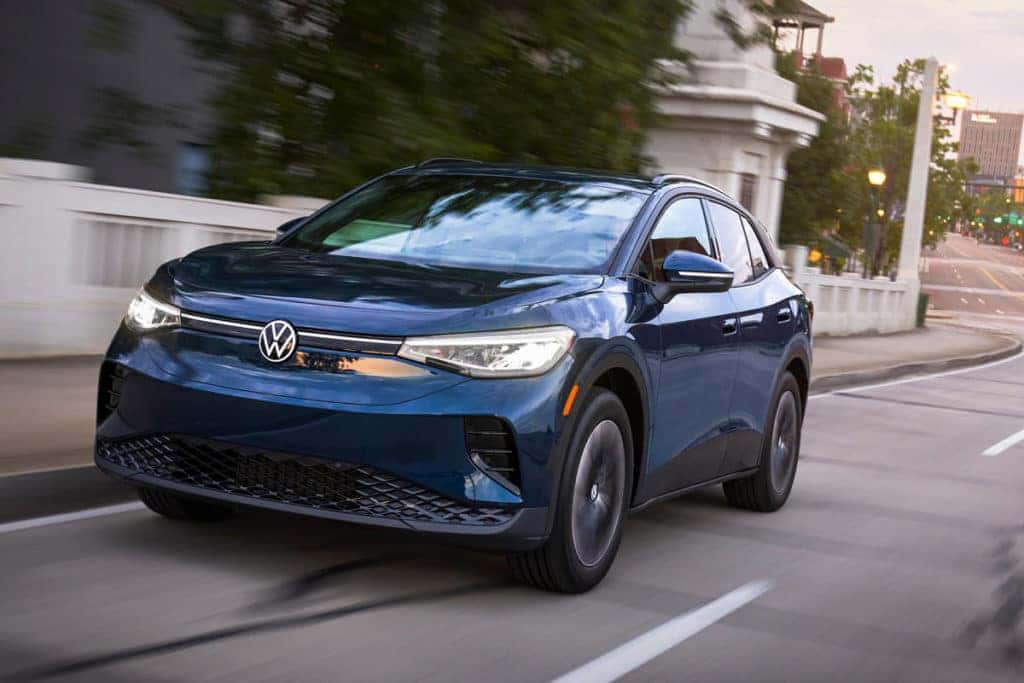 Photo credit: Volkswagen 
Volkswagen achieves a breakthrough by enhancing the 2023 ID.4 Software, adding new features and quicker response times. The ID.4 has new features that help improve the charging experience and further enhance the system's performance, available on MY21 and certain MY22 vehicles. To enable upcoming features, the vehicle must have this first update to access the new functionalities. Once the update is available, all customers owning an eligible vehicle will receive a formal notification. 
"The ID.4 has been very successful for Volkswagen, both in attracting new customers to the brand and introducing traditional ICE drivers to electric vehicles. We are excited to update the software on MY21 and certain MY22 ID.4s to enhance the user experience," announced Andrew Savvas, executive vice president, and head of sales and marketing for Volkswagen's North America region.
The 2023 ID.4 offers great features including an open DC fast charging network, three years of fast charging on the Electrify America network, and of course, the latest ID.4 software update helping the user find Electrify America stations easier while on the go. Drivers can filter through Electrify America stations or  can choose by certain levels of charging speeds available. The vehicle's navigation system adds a charge routing feature which will lead drivers directly to the nearest charge station. The new software update also adds Auto Hold, a very special feature that allows the driver to release the ID.4's brake and pedal, helping to keep the vehicle from rolling until the accelerator pedal is depressed. 
The new ID.4 software update adds additional information to the ID.Cockpit digital display to assist drivers. Drivers can now easily see what mode their ID.4 is currently using, as in Eco, Comfort, Sports Custom, or Traction if it is an all-wheel drive model. Another great feature is the ID.4  The update also includes minor bug fixes and additional security improvements. Volkswagen plans to further enhance the capability of Plug & Charge capable vehicles and remote functions. At the time the software update becomes available, every MY21 vehicle owner will receive a communication requesting to book an in-person appointment with their local dealer to perform the software update and replace the 12-volt battery. While MY22 vehicle owners will receive the steps they will need to take to update their vehicle's software.
Come To Southern Volkswagen To Test-Drive A New Volkswagen Today!
We're all about helping our customers enjoy their shopping experience at Southern Volkswagen. We have a friendly and passionate sales team that will make your buying, leasing or selling needs easy for any of our new vehicle inventory. We're here to help with any financial help, needs or suggestions to help make paying for a vehicle easier. Apply for Auto financing with our assistance right now. Stop by today and see what we can do for you Southern Volkswagen.
Don't forget we have a trained service team that can help with an online appointment to get started on all maintenance work and repairs. We look forward to helping you at Southern Volkswagen.