Volkswagen Understands The Future Depends On Renewable Resources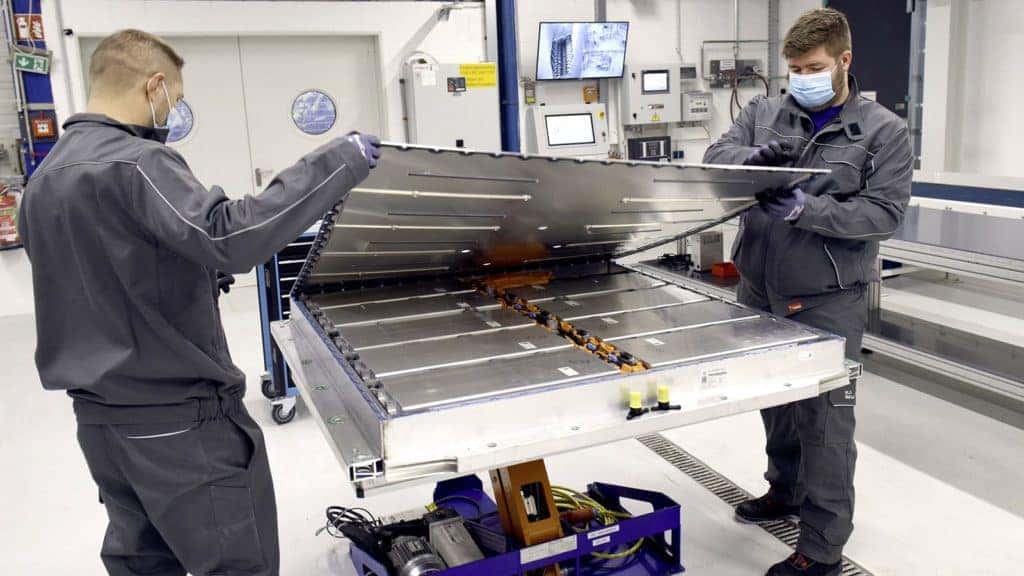 Photo credit: Volkswagen
Volkswagen is focused on making the future a better place when it comes to recycling the most it can out of its vehicles. All things must come to an end, but at Volkswagen, engineers are making it a point to save as many valuable raw materials from its vehicles. These raw materials are ingeniously recycled and will be re-used. The process is called resource cycle management, and the way it works is to have a plan for recycling not at the end of a vehicle's life but in the developing stages instead. Volkswagen changed to this method realizing that it would be beneficial to plan for the future.
The German automaker has embarked on many different endeavors to make the world a cleaner and safer place. Recently, Volkswagen built the largest solar facility in the world located at its US plant in Chattanooga. The plant stretches a total of 33 acres, with an expected output of about 13,100 megawatt-hours per year. That amount of power is equivalent to the amount of energy used by 1,200 homes. Volkswagen puts sustainability at the forefront of the end-of-life vehicle process chain. To ensure most of a Volkswagen vehicle can be recycled, the automaker uses recycled materials where permitted at the manufacturing stage.
Volkswagen's release of the ID.Family shows where the automaker is heading towards when it comes to electrification. The ID.Family will create a whole new lineup of fully electric vehicles and eventually gear towards ending the sales of vehicles with combustion engines. Recently, Volkswagen announced the newest addition to the ID. Family, the ID. LIfe. The ID.Life will become the affordable, introductory car for the electric family. Set to be a compact crossover, the ID.Life will symbolize sustainability, digital technology, and timeless design. Looking to offer an electric option for first-time buyers, the ID. Life is Volkswagen's preview of the next generation's fully electric urban mobility.
The company doesn't stop there, moving forward Volkswagen is getting ready to become the first automaker to have one of their vehicles serve as a self-driving taxi service. The 2024 ID. Buzz will help reduce the amount of pollution produced by taxi services around the world. With the initiative to test Argo AI's self-driving system on the ID. Buzz, Volkswagen is branching out to help in ways that no other automaker can. After the self-driving taxi service project is complete and successfully working, the automaker will move on to using its self-driving technology for vehicles traveling across the country delivering goods. Interested in joining the electric movement?      
Come To Southern Volkswagen To Test-Drive A New Volkswagen Today!
Are you excited about getting a new car? So are we! At Southern Volkswagen, we're more than excited to help our customers, we're thrilled. Looking for a new option to buy or lease? Take a look at our new vehicle inventory or our quality pre-owned vehicles. We can help sell your current vehicle or bring it back to life like new with an online appointment at our service center. Allow our professional techs to get started on all repairs or maintenance work. 
Looking for options with any financial help, needs, or suggestions to help make paying for a vehicle easier? Apply for Auto financing. Stop by today and see what we can do for you at Southern Volkswagen right now.