Volkswagen Group of America Continues To Strive With Production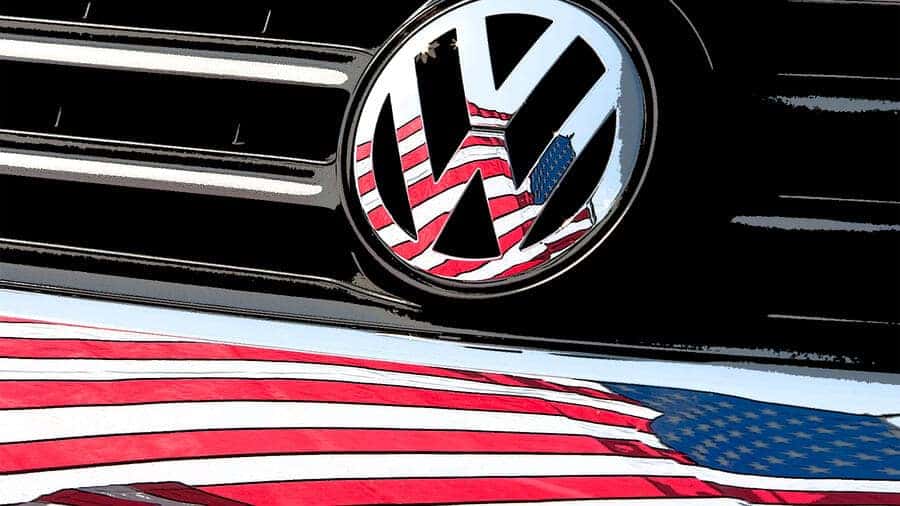 Photo credit: Volkswagen
Volkswagen has been paving the way for many automakers by manufacturing the latest technology and electric vehicles available on the market. The German-based company has made quite a name for itself expanding all around the world including North America, South America, Asia, and Africa. In the North American locations, Volkswagen manufactures various models including the GLI, Jetta, Passat, Tiguan, and the popular Atlas. Due to Volkswagen having more factories in Europe, the North American factories work double-time to produce more units to meet the soaring demand. Volkswagen Group of America is the North American operations headquarters and a subsidiary of the Volkswagen Group. Volkswagen Group of America is responsible for five different brands including Audi, Bentley, Bugatti, Lamborghini, Porsche, and of course Volkswagen vehicles. 
The Volkswagen of America group operates a large manufacturing plant located in Chattanooga, Tennessee which was built to support the production of the 2011 Volkswagen Passat. The facility is currently undergoing an expansion to accommodate Volkswagen's highly anticipated electric family vehicle lineup. The Chattanooga Assembly Plant currently employs a workforce of 2,000 employees and has an estimated unit production of about 150,000 Volkswagen vehicles. Volkswagen has recently announced that the Chattanooga Assembly Plant would be tasked with manufacturing the long-awaited ID.6 and the ID.Buzz MicroBus. The Chattanooga plant has been a huge help to Volkswagen, making the United States a major hub of production for Volkswagen, at its peak production Chattanooga was responsible for 85% of North American Passat vehicles. Let's take a look at a couple of models made in this massive facility.            
2021 Volkswagen Passat 
The 2021 Volkswagen Passat is a Tennessee classic, comfortable, and fun vehicle to drive for all of the family. With an all-new redesigned look, the 2021 Volkswagen Passat gets new sporty lines and standard safety technology that gives the 2021 Passat the refresh it needed. Starting at $23,995 (Plus destination fee), the 2021 Passat comes with a spacious interior and a long list of standard driver-assist features that help keep drivers alert at all times. Powering the 2021 Volkswagen Passat is a 2.0L TSI engine that is turbocharged and is capable of producing 174 horsepower with 206 lb-ft of torque. As part of turbo technology in the Passat, cooled air is forced directly into the engine to help enhance performance, horsepower, and torque. The engine is paired to a six-speed automatic transmission that helps with perfect shifting in between all gears, and with the available track-inspired paddle shifters, buyers have easy access to quick shifting capability to conquer the road ahead. Volkswagen truly offers an affordable vehicle with the perfect balance of performance and technology.
2021 Volkswagen Atlas
The new 2021 Volkswagen Atlas offers a refreshed seven-seater that comes with a new bold design and facelift. Assembled in Chattanooga Facility, the Atlas is catered to the North American market combining driving dynamics and attention to detail, and top-of-the-line safety features keeping the mind at ease. With the latest in driver assistance technology, the 2021 Atlas is one of the most popular SUVs. The Atlas is powered by a direct-injection, 2.0L Turbo 4V TFSI R4 engine delivering 235 horsepower and 258 lb-ft of torque. An available upgrade to a 3.6-liter VR6 FSI engine that produces 276 horsepower and 266 lb-ft of instant torque is available. Both these engines are mated to an eight-speed automatic Tiptronic transmission. Working with an eight-speed transmission helps both performance and efficiency, in Tiptronic mode, the Atlas relinquishes control to the driver allowing it to manually shift through all eight gears. Interested in finding out more about the 2021 Volkswagen Atlas? 
Come To Southern Volkswagen To Test-Drive A New Volkswagen Today!
Are you excited about getting a new car? So are we! At Southern Volkswagen, we're more than excited to help our customers, we're thrilled. Looking for a new option to buy or lease? Take a look at our new vehicle inventory or our quality pre-owned vehicles. We can help sell your current vehicle or bring it back to life like new with an online appointment at our service center. Allow our professional techs to get started on all repairs or maintenance work.
Looking for options with any financial help, needs, or suggestions to help make paying for a vehicle easier? Apply for Auto financing. Stop by today and see what we can do for you at Southern Volkswagen right now.