Volkswagen Group of America Appoints Cameron Battan as Chief Communications Officer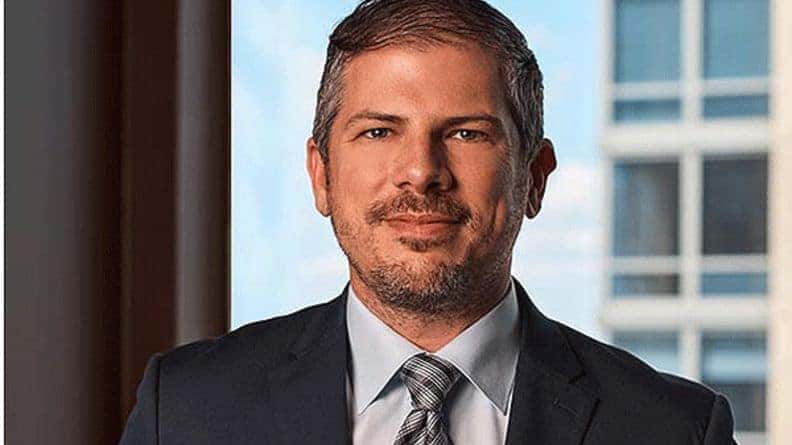 Photo credit: Volkswagen
Volkswagen Group of America has appointed a new Chief Communications Officer, Cameron Batten. Batten will be responsible for communications for both the Volkswagen brand and Group activities in the United States, Canada, and Mexico. Volkswagen has been maintaining a steady course towards the electric era, pushing out their electric lineup the ID.Family. The ID.4 fully-electric SUV is the current top-selling EV in North America, demonstrating what a safe and fun electric vehicle should offer. Let's take a look at what the new CCO of the German automaker will set as goals.
"I'm thrilled to have Cameron join our team," said Scott Keogh, President and Chief Executive Officer of Volkswagen Group of America. "Volkswagen is leading the charge for electrification in the United States. And Cameron's extensive background in brand communications will help us shape our narrative and engage our stakeholders in this exciting journey."
Batten was previously Vice President and Head of Communications for Samsung Electronics of America. During his time with Samsung, he led corporate communications and strategic public relations for Samsung's $34 Billion U.S. consumer electronic business. Batten's key roles included product and corporate communications, media relations, newsroom, citizenship, social media, risk, and internal communications. Prior to Samsung, Batten served as Vice president of the U.S. Card Communications at Capital one. Volkswagen has been working through a few challenges brought on from the Covid-19 pandemic, but the automaker has continued to expand and has even built the largest solar facility in the world at its U.S. plant. Scott Keogh who is Chief Executive Officer of Volkswagen Group of America has complete confidence that Batten is the man for the job, with his extensive experience.
The 2021 Volkswagen ID.4 made a huge impact on the U.S. offering the latest safety technology and features. The ID.4 is capable of receiving over-the-air updates directly from Volkswagen, as well as the innovative smart light strip that helps the vehicle communicate with drivers and passengers. The ID.4 comes with rear-mounted motor standard on all trims and is capable of producing 201 horsepower. Volkswagen claims that the 77 kWh battery pack that comes standard on all trims can power up the SUV for up to 260 miles range. The ID.4 has three different methods of charging in the household, a 120-volt or 240-volt household plug or DC fast charger which will juice up the battery to 80% in just 30 minutes. Interested in looking at Volkswagen options?
Come To Southern Volkswagen To Test-Drive A New Volkswagen Today!
Are you excited about getting a new car? So are we! At Southern Volkswagen, we're more than excited to help our customers, we're thrilled. Looking for a new option to buy or lease? Take a look at our new vehicle inventory or our quality pre-owned vehicles. We can help sell your current vehicle or bring it back to life like new with an online appointment at our service center. Allow our professional techs to get started on all repairs or maintenance work.
Looking for options with any financial help, needs, or suggestions to help make paying for a vehicle easier? Apply for Auto financing. Stop by today and see what we can do for you at Southern Volkswagen right now.