Volkswagen Focuses on Autonomous Driving Development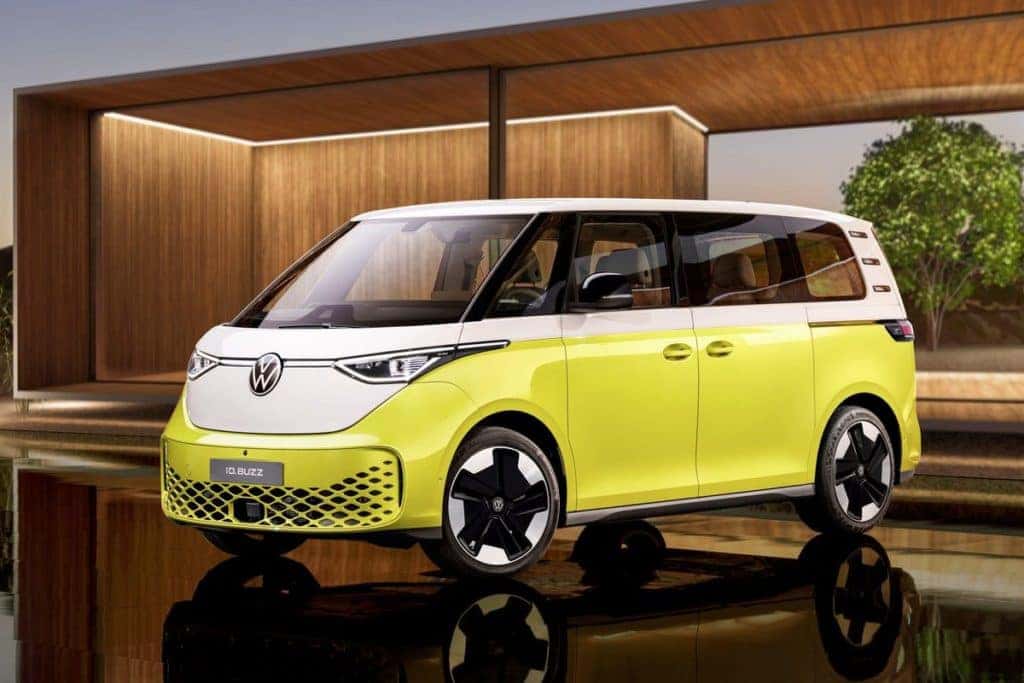 Photo credit: Volkswagen
Volkswagen demonstrates its interest in continuing to improve and offer a good driving experience by focusing on the development of autonomous and highly motorized driving. Volkswagen is strengthening partnerships and development by turning the area of autonomous driving into a service (MaaS/TaaS). The automaker will no longer put its investments in Argo Al and is looking to expand its cooperation with Bosch by investing in individual mobility, charity continues to drive the development of highly motorized automated driving and the future with the China-based Horizon Robotics.
Volkswagen improves the development of autonomous driving which a new goal for its NEW AUTO strategy. Volkswagen Commercial assumes responsibility for implementing the result of autonomous driving in the areas of Mobility and Transportation as a Service (Maas/Taas), meanwhile, the technology company Caridad is responsible for realizing the development of partially and highly automated driving functions. Thanks to the collaboration of the partners of both companies the two companies can continue the development of autonomous driving technologies. 
Volkswagen Commercial aims to enable customers to use MOIA for autonomous driving identification reserves in 2025. In addition, the company is further expanding cooperation with its partners to develop autonomous driving technology for their fleets. Caridad plans to further drive the development of automated driving for mobility together with Bosch with the sole objective of making partially and highly automated driving suitable for everyone and available to everyone. 
Caridad together with Bosch aims to provide functions to Volkswagen Group vehicles that will give drivers the option of explicitly taking their hands off the steering wheel on certain occasions. The functions mentioned above are advanced driver assistance systems also known as Level 2 systems, systems that provide the driver with comprehensive support in the field, in the city, and on the road. By 2023, the first functions of a system in which the vehicle takes over complete driving on the road (SAE level 3) will be implemented. Caridad wants to cooperate with Horizon Robotics to boost the development of automated driving on a regional level in China, one of the world's most important growth markets. The Caridad group also holds a partnership with Qualcomm in the area of hardware with the company that will manufacture high-performance chips for autonomous driving. 
By focusing on the development of autonomous driving Volkswagen lets us know a little more about its interest to develop future technologies for customers to get more powerful functions as soon as possible and to establish the company's development as cost-effective, demonstrating that Volkswagen only wants to provide the best technology to all its customers. 
Come To Southern Volkswagen To Test-Drive A New Volkswagen Today!
Are you excited about getting a new car? So are we! At Southern Volkswagen, we're more than excited to help our customers, we're thrilled. Looking for a new option to buy or lease? Take a look at our new vehicle inventory or our quality pre-owned vehicles. We can help sell your current vehicle or bring it back to life like new with an online appointment at our service center. Allow our professional techs to get started on all repairs or maintenance work.
Looking for options with any financial help, needs, or suggestions to help make paying for a vehicle easier? Apply for Auto financing. Stop by today and see what we can do for you at Southern Volkswagen right now.