Volkswagen And Neue Nationalgalerie Extend The Volkswagen Art4All Program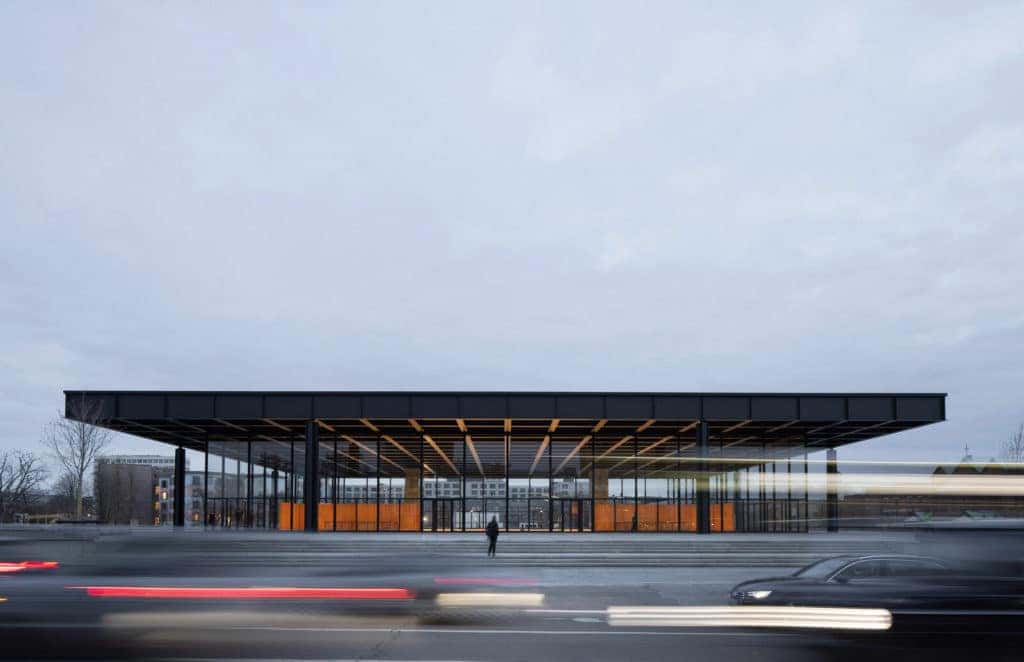 Photo credit: Volkswagen AG
Volkswagen's  Art4All program with Neue Nationalgalerie will be expanding its free admission program. The Neue museum will open starting this week, the famous museum and the entire collection inside can be visited free of charge every Thursday between 4 and 8 pm to observe the Volkswagen Art4All program. This program is a pioneering project that was launched in the spring of 2018 by Volkswagen's cultural engagement department. Art4All demonstrates Volkswagen's keen interest in bringing art and culture to as many people as possible. 
The famous Neue Nationalgalerie building can be found quite close to the Potsdamer just one block away in the heart of Berlin. Neue was built by Mies van der Rohe and over the years the building has undergone extensive renovations, the museum had a grand opening in 2021 and has managed to become one of the most important places to house one of the most precious collections of the twentieth century in the world. The museum will take advantage of the great opportunity provided by the Volkswagen Art4All program by opening its collection and special exhibits free of charge for an entire week. The Neue guests will be able to view this great collection free of charge from January 5 this year and will be able to take free guided tours every Thursday from 4 to 8 pm. 
 "Since 2018, Volkswagen Art4All represents an example of our corporate commitment to support free access to art and culture. We feel responsible for our future and know that innovation and communication are needed to strengthen our society. Creativity is where this begins, and we, therefore, support initiatives that enable many people to engage with culture and the arts," says Benita von Maltzahn, Head of Live Communications and Global Cultural Engagement at Volkswagen.
Volkswagen Art4All is a program that demonstrates Volkswagen's strong global commitment as a partner of culture and the arts to bring the world of art and culture to the entire world. Volkswagen Art4All was opened in 2018 at Hamburger Bahnhof – Nationalgalerie der Gegenwart in collaboration with Nationalgalerie – Staatliche Museen zu Berlin with whom Volkswagen enjoyed a partnership for years since 2012. The main focus and highlight of Volkswagen Art4All are the free guided tours and free access to the exhibitions. Art4All has also been successfully implemented at the Kunstmuseum Wolfsburg in 2020. With the great support of Volkswagen, the three museums will be able to continue the Art4All program in 2023. 
By becoming a trusted partner of the museums and promoting the Art4All program, Volkswagen has succeeded in creating the framework for international work in the cultural field. Volkswagen brings together people from all over the world and introduces them to the wonderful world of art, all thanks to strong support for artists, institutions, and projects. The automaker believes that all the world's audiences should have this great opportunity to participate in creative projects and works, taking a big step towards new perspectives and opening the way to progress, innovation, respect, and tolerance, thus building a better society. 
Rush To Experience New Volkswagen Vehicles With Our Help At Southern Volkswagen
Interested in purchasing a new car? We can help! At Southern Volkswagen, we're more than excited to help our customers, we're thrilled. Looking for a new option to buy or lease? Take a look at our new vehicle inventory or our quality pre-owned vehicles. We can help sell your current vehicle or bring it back to life like new with an online appointment to our service center. Allow our professional techs to get started on all repairs or maintenance work. 
Looking for options with any financial help, needs, or suggestions to help make paying for a vehicle easier? Apply for Auto financing. Stop by today and see what we can do for you at Southern Volkswagen right now.