Volkswagen And Amazon Team Up For A Special ID.4 Upgrade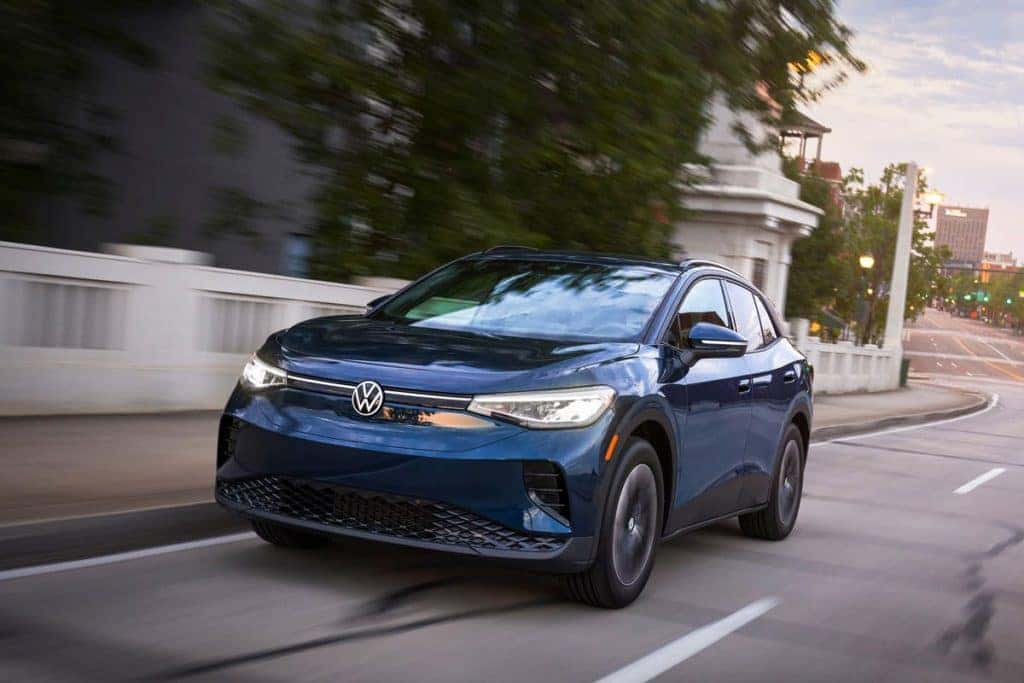 Photo credit: Volkswagen
Volkswagen and Amazon are taking test drives to another level by turning Alexa into an additional companion. Starting this fall it will be possible to schedule a real-world test drive fully guided by Alexa in the fully-electric Volkswagen SUV ID.4 model. This option can be enabled through the Echo Auto device located on the dashboard of the SUV ID.4. Now let's dig deeper into the innovative version of automotive test drives.
With the new addition of Alexa to the ID.4's system, buyers will be able to get in depth information about the electric SUV such as battery information, charging, and blind spot monitoring. The vehicle will be able to activate the Alexa functions while getting familiar with the driving capabilities of Volkswagen's ID.4. The front seats of the ID4 Pro S and Pro S with Gradient include a massage function, in order to test this function passengers just have to ask the following question: "Alexa, how do I activate the massage function?", this question will generate an immediate response from Alexa. 
Volkswagen in collaboration with Amazon Ads and Amazon Web created the test drive with the Alexa program which allows each question asked by each participant to be answered in a fast, fresh, and fun way. In order to take the test drive, each customer must register on the page created by Volkswagen and Amazon Ads www.amazon.com/id4testdrive. Each test drive lasts about 30 minutes and to get the full experience each participant should prepare for approximately 45 minutes. Upon completion of the test drive, each customer must visit a Volkswagen dealership to receive more information on how to reserve their new ID.4 SUV.  
"This collaboration with Amazon does just that. Future Volkswagen owners can experience everything our ID.4 has to offer with the help of a voice service they already know." said  Andrew Savvas, director of sales and marketing at Volkswagen.
The ID.4 combines a classy elegant vehicle with top-of-the-line EV performance and latest features. The ID.4 is the first globally sold vehicle to be based on Volkswagen's MEB electric model architecture and competes in the world's largest segment of the electric automotive market, the compact SUV. The sedan is one of the most admirable models and has a very spacious interior with a comfortable cabin and its exterior has perfectly clean lines that give it a striking presence on the road. The ID.4 is currently produced in Germany, China, and at the VW factory in Chattanooga, Tennessee. Interested in finding out how to reserve a 2023 ID.4 electric SUV?
Come To Southern Volkswagen To Test-Drive A New Volkswagen Today!
We're all about helping our customers enjoy their shopping experience at Southern Volkswagen. We have a friendly and passionate sales team that will make your buying, leasing or selling needs easy for any of our new vehicle inventory. We're here to help with any financial help, needs or suggestions to help make paying for a vehicle easier. Apply for Auto financing with our assistance right now. Stop by today and see what we can do for you Southern Volkswagen.
Don't forget we have a trained service team that can help with an online appointment to get started on all maintenance work and repairs. We look forward to helping you at Southern Volkswagen.