The Highly Anticipated Volkswagen ID.7 Begins Testing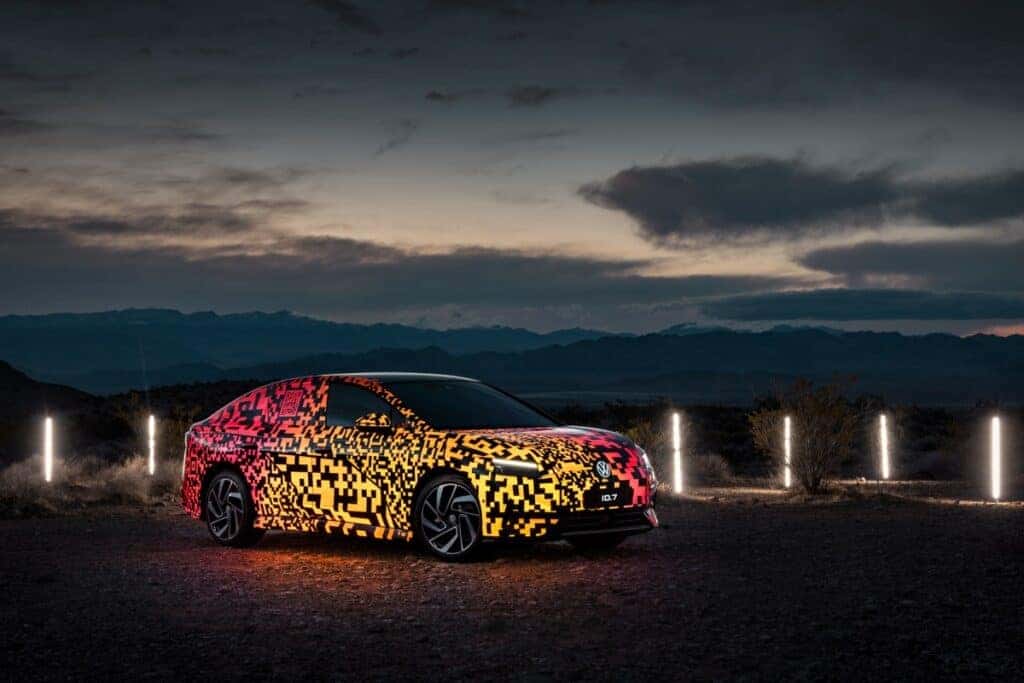 Photo credit: Volkswagen
The 2023 Volkswagen ID.7 is one of the most anticipated electric vehicles for fans everywhere wanting to move into the electric era. Volkswagen has been working on the ID.7 for some time and has been conducting tests in different locations to make sure that the vehicle is ready for launch. The testing process took place in different locations around the world, including South Africa, Sweden, and Norway. The tests have been conducted by a team of Volkswagen engineers to ensure that the vehicle is ready for market launch in all aspects including performance, design, and safety. The tests have included road tests, extreme weather driving tests, and durability tests in extreme conditions. 
One of the most important tests carried out by Volkswagen was the range test, pushing the Volkswagens ID.7 battery to the max. Equipped with a high-capacity battery that allows a range of up to 400 miles on a single charge. To ensure that the vehicle surpassed Volkswagen's expectations the vehicle tests were conducted on open roads in different parts of the world, including the desert of South Africa and the snowy mountains of Sweden. Another important test Volkswagen conducted is the safety test, the ID.7 is equipped with a wide range of safety features, including an emergency braking system, adaptive cruise control, and lane assist system. Volkswagen has conducted rigorous testing in extreme conditions to ensure that the vehicle is ready for the road. 
"With the ID.7, we have further exploited the potential of the MEB. We have also used a new, more powerful and more efficient electric drive motor. In addition, we have improved the control quality of the running gear and were, therefore, able to further increase driving comfort. The combination of a superior drive system, a comfortable chassis, and long-range makes the ID.7 the perfect limousine for long-distance travel," announces Kai Grünitz, a member of the Board of Management responsible for Development. 
The Volkswagen ID.7 sedan underwent durability tests under extreme conditions as part of the test drive. The durability tests include simulating different weather and road conditions, such as extreme temperatures, bumpy roads, and rough terrain. These tests are important to ensure that the vehicle is ready to withstand daily driving conditions and any unexpected moments. The ID.7 is equipped with a powerful and quiet electric motor that offers a smooth  driving experience. The road tests have shown that the vehicle can accelerate quickly and maintain a constant speed on open roads while also offering a smooth ride in traffic conditions. The Volkswagen ID.7 is equipped with safety features that help keep the driver and passengers safe at all times. Want to find out more about the Volkswagen ID.7?
Ready To Join The Volkswagen Nation? Come Down To Southern Volkswagen Greenbrier And Let Us Assist You!
Are you excited about getting a new car? So are we! At Southern Volkswagen, we're more than excited to help our customers, we're thrilled. Looking for a new option to buy or lease? Take a look at our new vehicle inventory or our quality pre-owned vehicles. We can help sell your current vehicle or bring it back to life like new with an online appointment to our service center. Allow our professional techs to get started on all repairs or maintenance work. 
Looking for options with any financial help, needs, or suggestions to help make paying for a vehicle easier? Apply for Auto financing. Stop by today and see what we can do for you at Southern Volkswagen right now.