Powerhouse Automaker Volkswagen Dabbles in Building Bicycles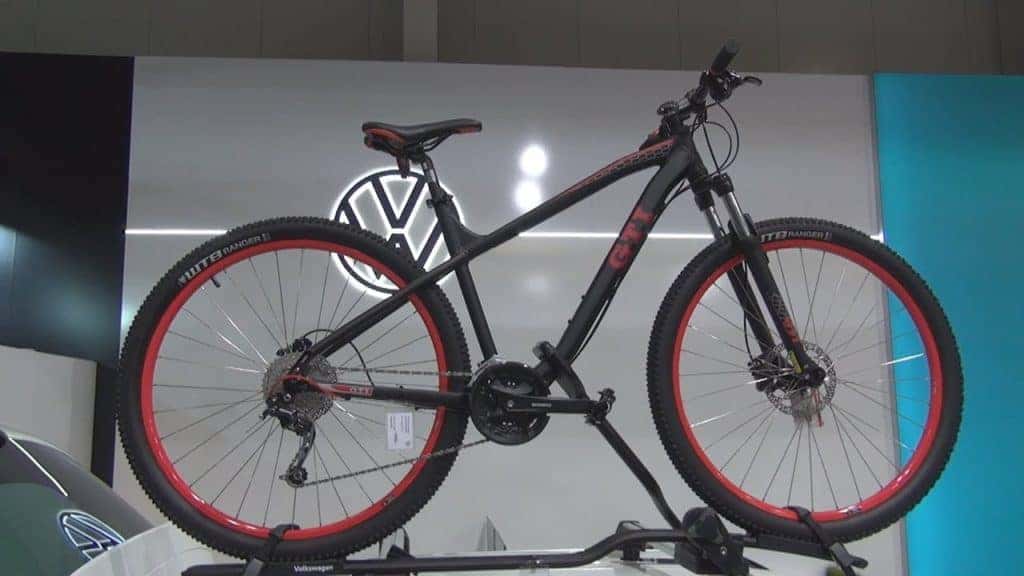 Photo credit: Volkswagen
Volkswagen is known worldwide for its superiority in the automotive industry, manufacturing various iconic vehicles that have helped make countless memories. One of those vehicles being the 2021 Golf GTI, the famous Golf has been a fan favorite since it first debuted back in June 1976 with a fuel-injected 1.6-liter engine. The GTI is known for generating an outrageous amount of power packed into a small coupe. Now, many years later Volkswagen continues to lead automakers with the top of line performance vehicles.  
Beyond that Volkswagen also serves as a template for all other automakers when it comes to electric vehicles like the 2021 ID.4. Volkswagen's ID. Family is the automaker's fully electric lineup that will change the automotive world. Volkswagen doesn't stop there, the powerhouse automaker even dives into the lucrative bicycle market. Covid pushed every single person in the world into a quarantine, changing lives forever. The past year has been a little bit rocky leaving people looking for alternative and safe ways to do exercise while out of the house. Fortunately for the bicycle industry, it has taken a major rise in sales due to the pandemic. Let's check out what the major automaker has in store for us with its GTI mountain bike.
Volkswagen has explained that its mountain bike has been created with the highest quality components, including a 48 cm aluminum frame, Stars J20S 622 x 22 rims with Ranger Comp tires, and hydraulic brakes on both wheels. The frame is paired with a Shimano Acera 27 gear with a lever to control each gear, as well as a Shimano sprocket, and a Suntour XCM HLO fork with a locking system. While to some these components sound like any other, true biking fanatics will instantly see top-of-the-line parts. The total weight of the bike is only 33 pounds, the GTI hardtail mountain bike sells for $850.
On an aesthetic level, the mountain bike resembles the GTI quite well with a frame painted in matt black with contrasting red details. The well-known GTI logo is stamped right in the center of the frame, as well as a series of badges located next to the chain on the rear axle and on the front fork. All brake wires are strategically placed under the frame hiding them from the view or any obstruction. For many bikers, a bike with both the looks and top-of-the-line components for $850 is a steal. Here's a little bit of information on the vehicle the Mountain bikes make a tribute to.  
The 2021 Golf GTI has an MSRP of $30,000 (Plus destination fee) and is a combination of a sporty design with top-tier performance all wrapped in one package. Delivering a powerful turbocharged acceleration and an Autobahn-tuned sport suspension lets buyers experience a high-performance drive with the step of the pedal. The 2022 Golf GTI is powered by a turbocharged 2.0-liter four-cylinder that produces 241 horsepower. The GTI represents pure power and speed packed into a sleek package. 
Drive New Volkswagen With Our Help
At Southern Volkswagen, we're more than excited to help our customers and we have the right staff to make it happen. Searching for a new option to buy or lease? Take a look at our new vehicle inventory, or our quality pre-owned vehicles. We can help sell your current vehicle or bring it back to life like new with an online appointment to our service center. Allow our professional techs to get started on all repairs or maintenance work.
We're here to help with any financial help, needs or suggestions to help make paying for a vehicle easier. Reach out to us and see what we can do for you today at Southern Volkswagen.