2021 Carbuzz Save The Planet Award Goes To The Volkswagen ID.4 Electric SUV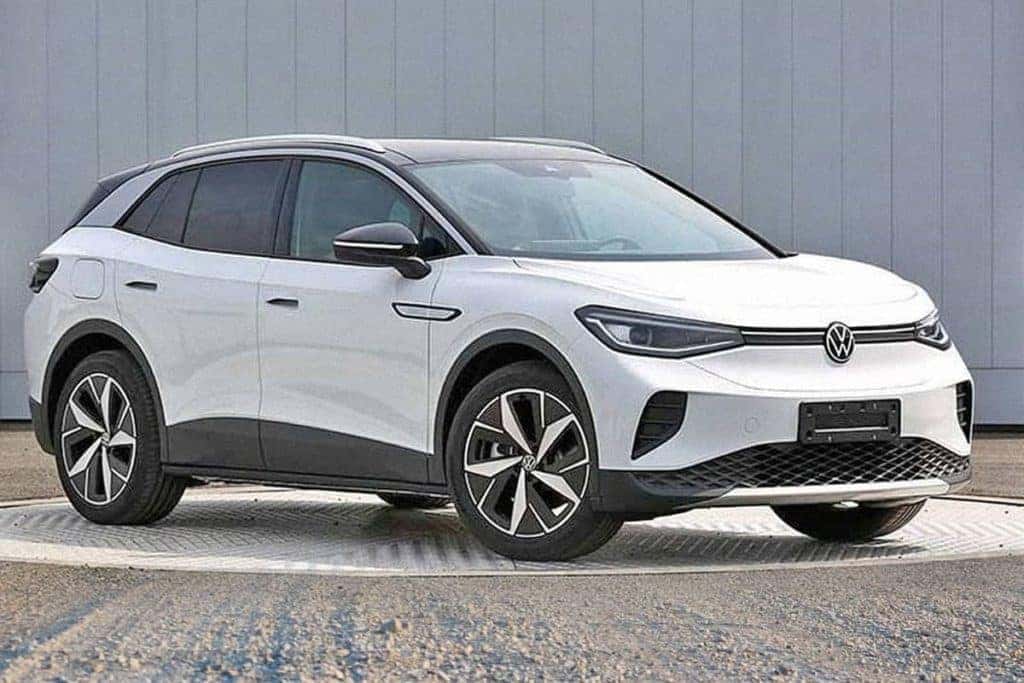 Photo credit: Volkswagen
Volkswagen of America has proudly announced that the 2021 Save The Planet CarBuzz Award goes to the all-new 2021 Volkswagen ID.4. The CarBuzz Save The Planet Award is granted  to the hybrid or electric vehicle that CarBuzz determines to be the best combination of fuel-saving technology with qualities such as style, performance, and capability. The 2021 ID.4 Is part of a special electric division that Volkswagen has created named the ID.Family. The ID.Family includes an electric vehicle in almost every segment, soon to merge into the only lineup the automaker will sell at some point in near future. Let's take a look at the vehicle that will make history books as the vehicle that started the beginning of a worldwide merge to electrification.           
"We are thrilled to win the Save The Planet Award from CarBuzz," said Scott Keogh, CEO, Volkswagen Group of America. "Volkswagen is committed to bringing e-mobility to the masses. The ID.4 is packaged and priced to win the hearts of American buyers, so they don't have to choose between the functionality they need and zero-tailpipe emission driving."
The 2021 Volkswagen ID.4 SUV was built with an MEB platform that has an elongated wheelbase and short overhangs purposely opening up space. Additionally, with the absence of a combustion engine, Volkswagen takes the opportunity to maximize the interior cabin of the 2021 ID.4 with a bunch of add-ons. Starting with high-tech features such as a standard 5.3-inch reconfigurable digital gauge display with voice recognition capability, ambient lighting, and generous cargo space ensures the 2021 ID.4 is here to make an impact on the electric market. The ID.4 comes standard with a 10.0-inch infotainment touchscreen that has an optional upgrade to a 12.0-inch display with its own unique interface program. Volkswagen offers various different available packages to personalize the electric SUV, pushing theID.4 into a fan favorite across the world.         
The 2021 Volkswagen ID.4 comes with a rear-mounted motor that pushes power through the rear tires to produce 201 horsepower that comes standard on all trims. In order to gain the most out of the performance an available all-wheel drive will add a second electric motor that  will push power through the front tires giving drivers quicker acceleration. Paired with intelligent handling that distributes all that power in the most efficient way. The all-wheel-drive trim will be able to produce an impressive 302 horsepower giving the 2021 ID.4 the competitive edge it needs. Volkswagen claims the 2021 ID.4's 77 kWh battery pack holds enough juice to power up the SUV up to 260 miles between charges. The battery can easily be charged at home through 120-volt or 240-volt household connections, and also comes ready to charge through a DC Fast Charger.
Drive New Volkswagen With Our Help At Southern Volkswagen
At Southern Volkswagen, we're more than excited to help our customers and we have the right staff to make it happen. Searching for a new option to buy or lease? Take a look at our new vehicle inventory or our quality pre-owned vehicles. We can help sell your current vehicle or bring it back to life like new with an online appointment to our service center. Allow our professional techs to get started on all repairs or maintenance work.
We're here to help with any financial help, needs or suggestions to help make paying for a vehicle easier. Reach out to us and see what we can do for you today at Southern Volkswagen.